Safety switches
Mechanical switches operated by a fork; magnetic switches, coded switches and limit switches at different safety levels .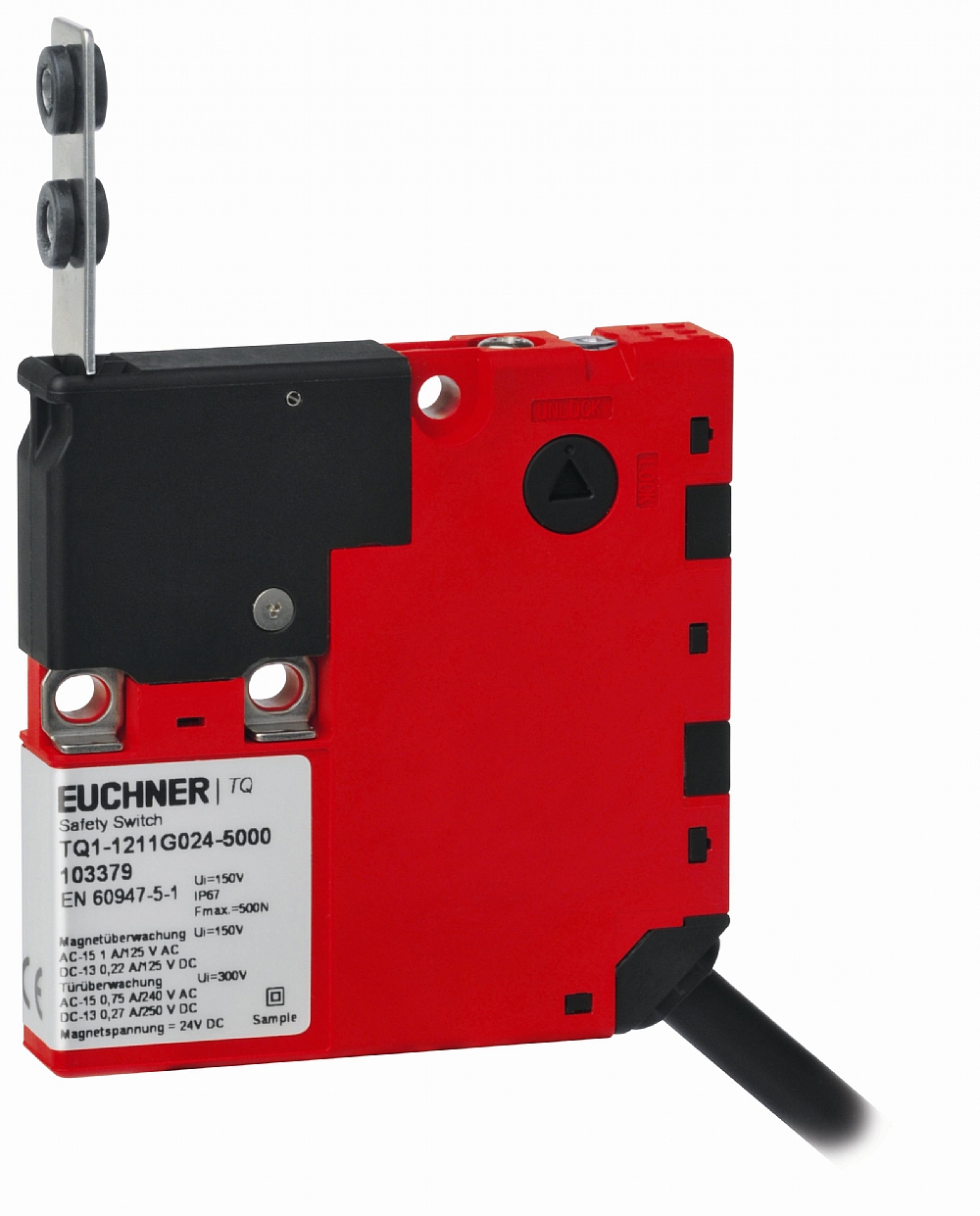 Electrical safety switches / interlock
Electrical interlocks of different sizes complying with electrical safety standards in categories 2-4.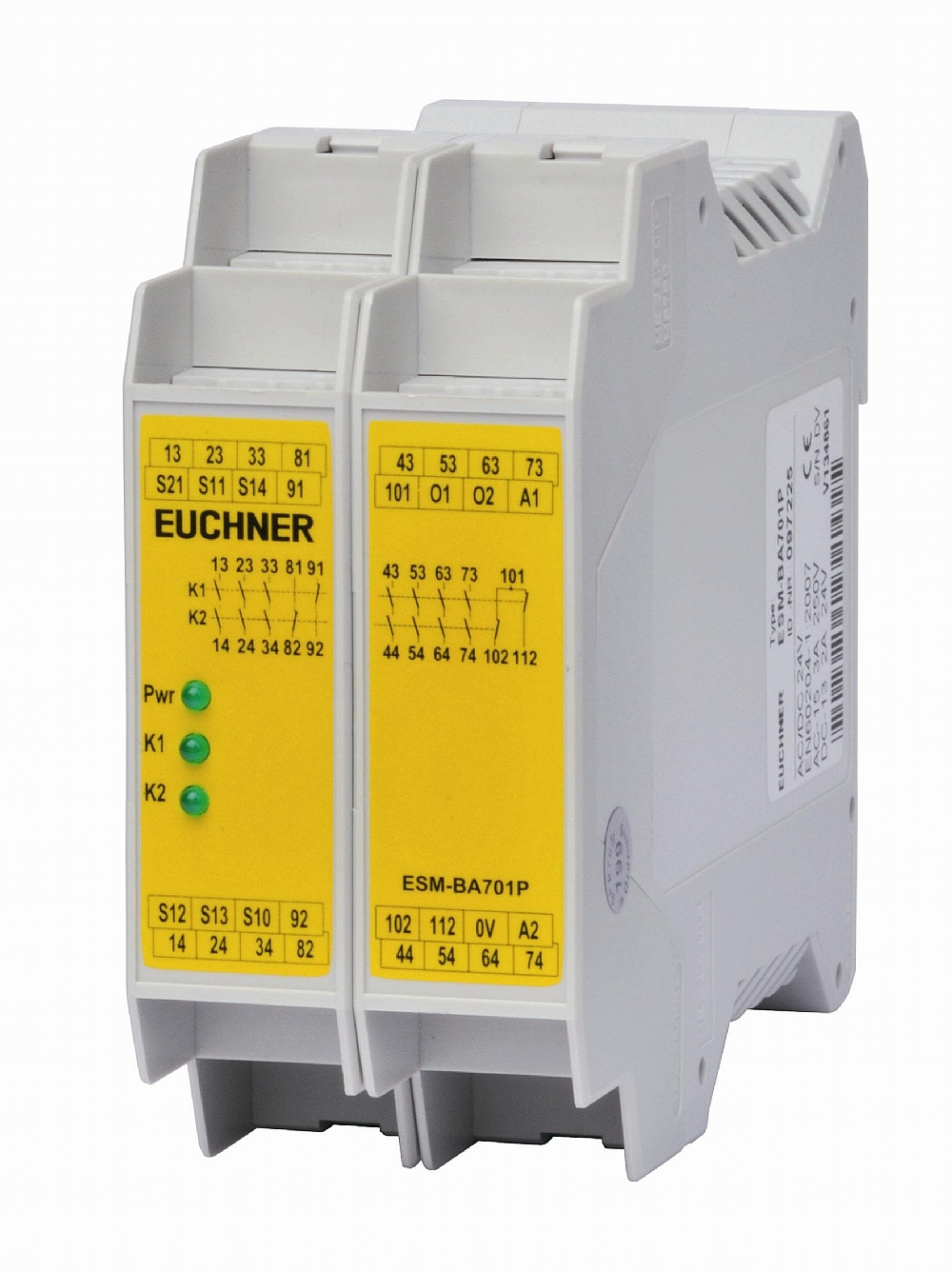 Safety relays
Relays for scalable inputs and outputs with the possibility of creating groups; two-handed control safety relays.