High-speed connections, transitions, and valves.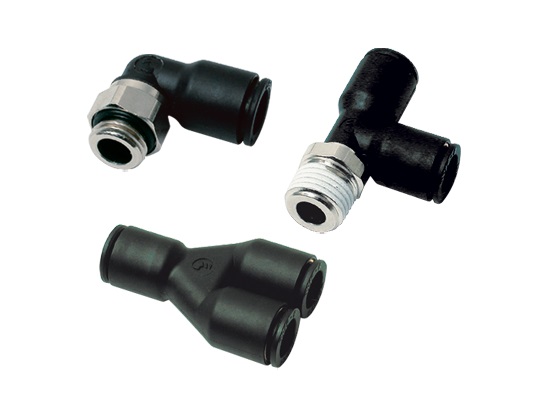 Flash nylon connectors
Flash nylon connectors 6.6 constituting an ideal and simple solution for connecting and detaching tubes. There exists the option to change O-rings in connectors for work with aggressive chemicals.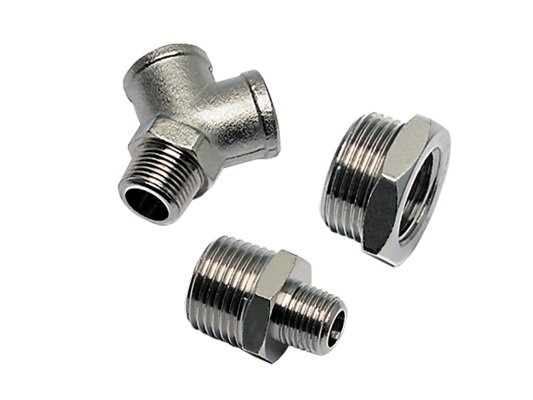 Rigid connectors
Brass transitions, nickel-plated brass and stainless steel for medium and high pressures. This broad line of products offers a variety of transition fittings, silencers, caps, manifolds, etc.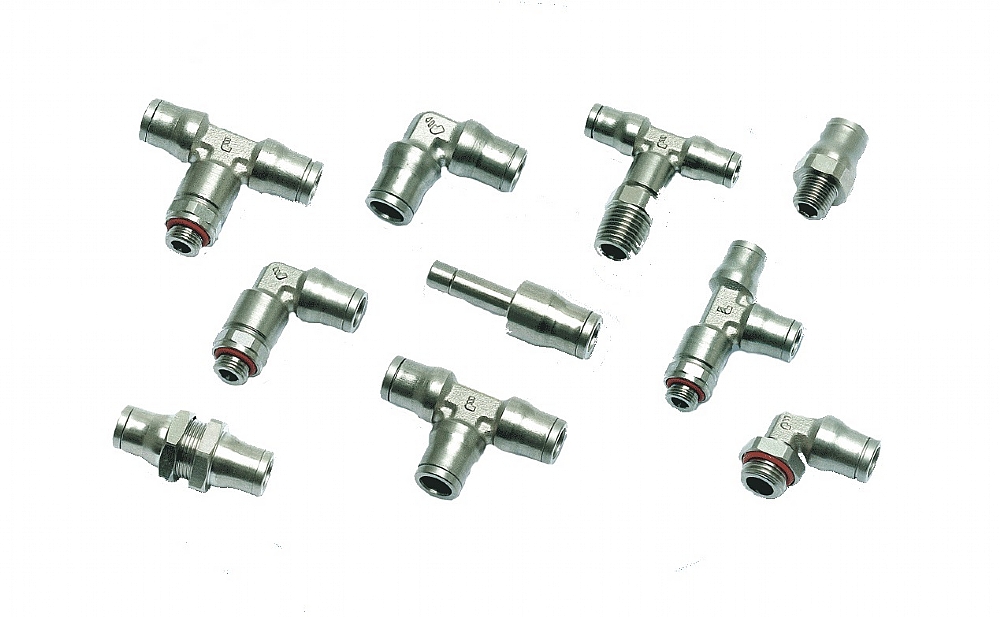 High-speed connections applicable to food standards
Flash connectors with high corrosion, scratch and temperature resistance. Full nickel-plated brass and stainless steel is available, suitable for special applications such as for the food industry, working with oils, steam and so on.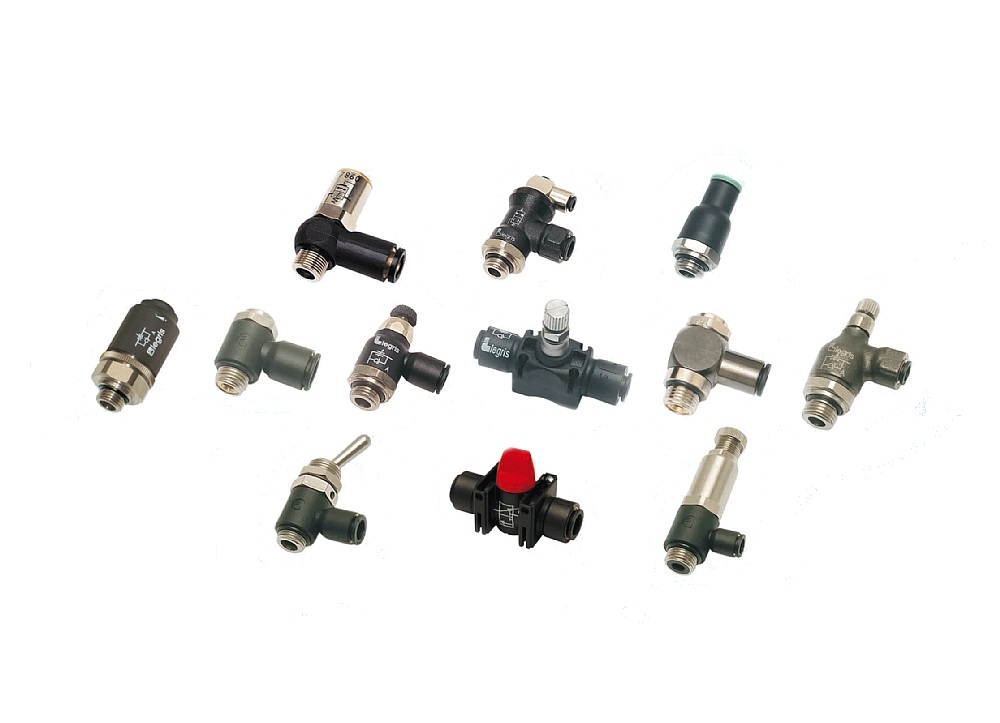 Functional components
In the industrial automation field, there is need for connectors that can be controlled through switches and airflow. This product line offers the most sensitive and accurate adjusters in the market. In addition, this product line is wide-ranging and inclusive and includes line regulators, pneumatic sensors, soft start valves, stop valves, etc.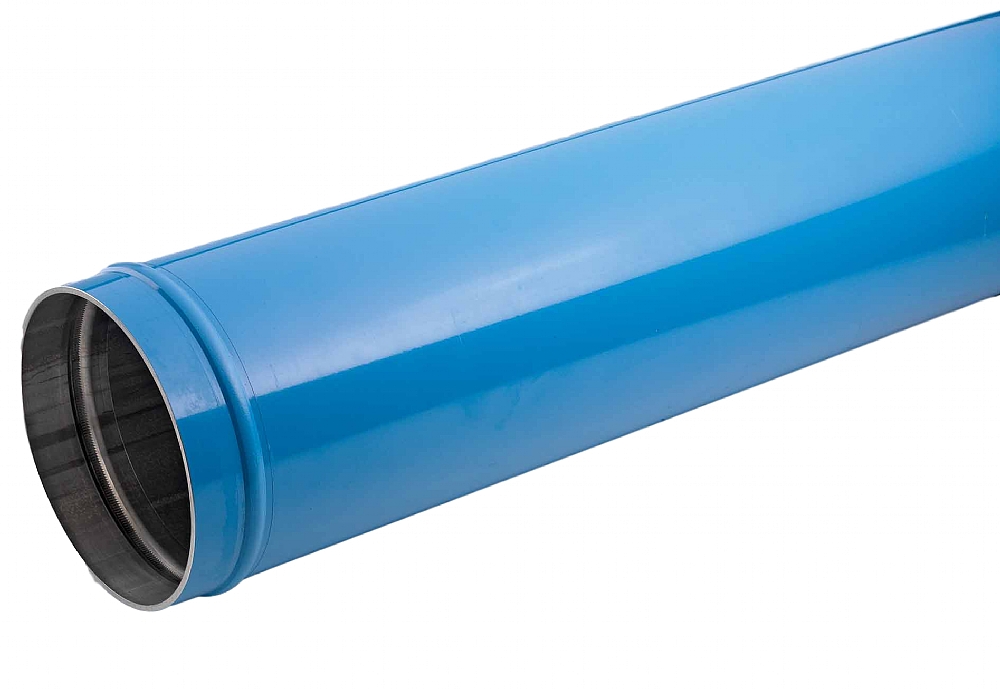 Air piping systems
Primary air aluminum piping, renewed or miniatures. The system is built to work with air, vacuum, and non-toxic gases. The system is modular and very simple to assemble, modify and dismantle. Various accessories for this system are available.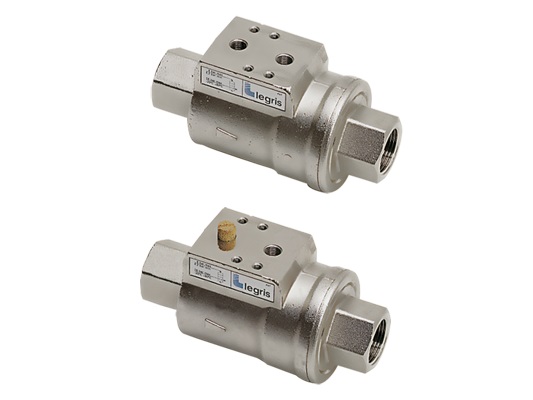 Pneumatic actuators
Pneumatic valves equipped with the actuator as a single unit. Despite their miniature appearance, the valves retain full transition - the ideal solution in cases of lack of physical space, and available as well at very attractive prices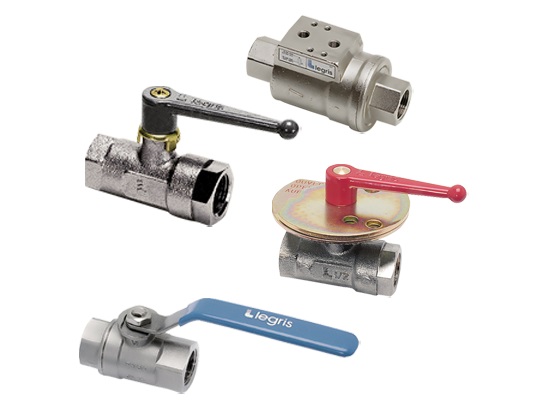 Ball valves
A wide range of ball valves including miniature valves, angle valves, 3-way valves, stainless steel and brass valves and panel valves. Valves able to sustain up to 40-bar pressure are available.